Samsung Smartthings Zwave Plus WiFi Hub
The brain of your smart home
Works as a SmartThings hub to connect your devices wirelessly and make them work together. Control SmartThings, Samsung, and 100+ compatible smart devices, like lights, cameras, and doorbells, all via the SmartThings app.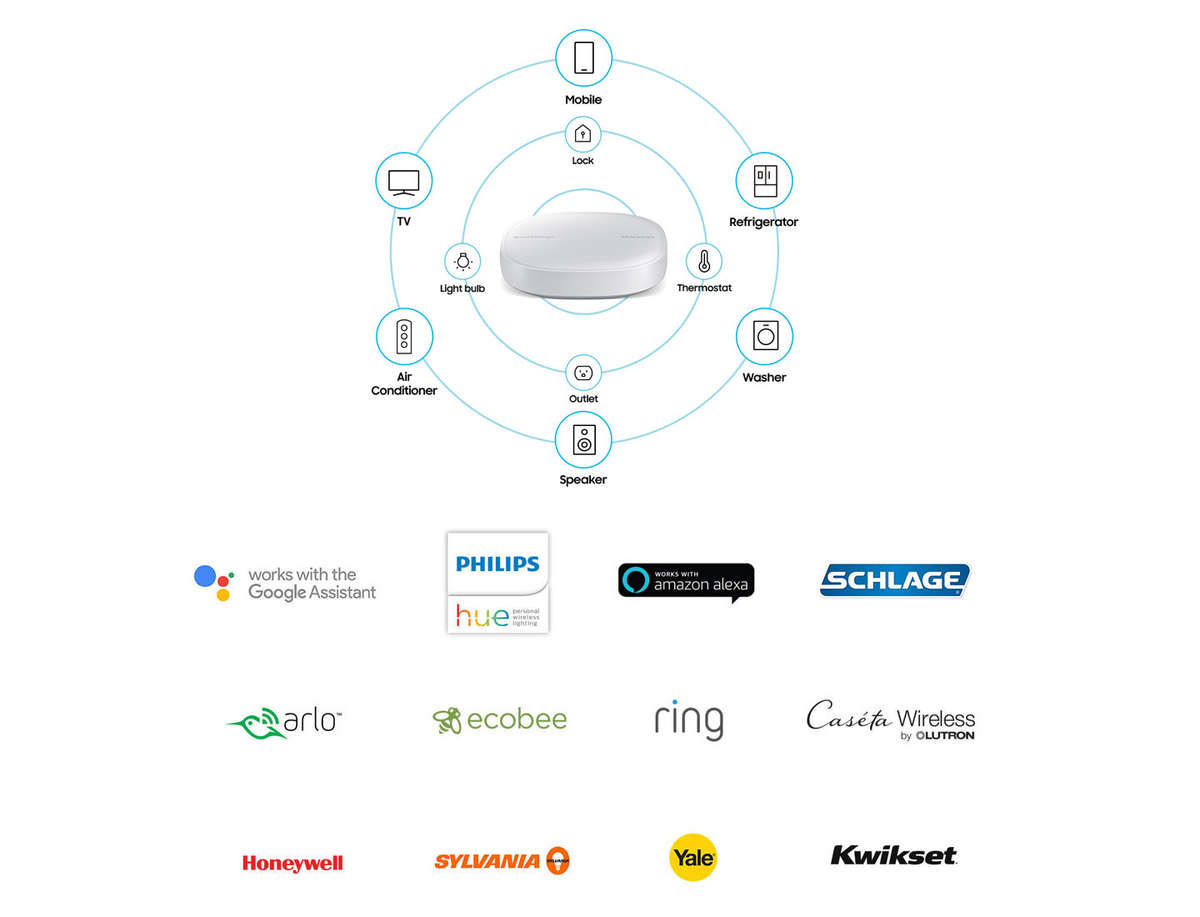 Whole home control
Receive alerts when unexpected activity occurs, set devices to turn on and off when triggered by movement, time, moisture or temperature, and create automated routines like Good Morning, Goodbye, and Goodnight.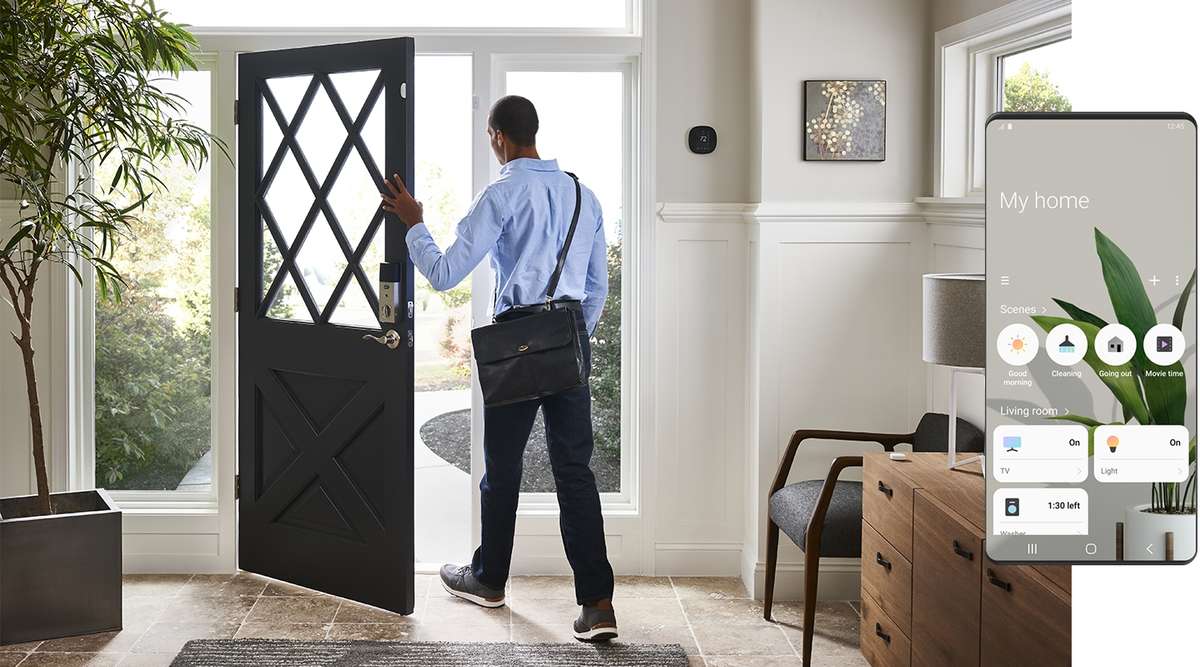 Simple Setup
Just follow the simple instructions on the SmartThings app and let the system go to work. SmartThings Wifi recognizes all of your devices, identifies the flow of traffic, and starts to optimize your home network. The companion Wifi app helps you manage the setup with a few quick taps.
Getting smarter all the time
SmartThings Wifi uses self-optimizing Wi-Fi technology to improve the performance of your network. Enjoy the fastest connections as SmartThings Wifi learns how you use Wi-Fi in your home and allocates more capacity to the devices that need it most.
Powerful mesh WiFi
Add smartness and connectivity to your home with a powerful mesh Wi-Fi router that also works as a SmartThings hub.
Measure & track performance
Quickly measure speed and performance to your devices and monitor the network status, no matter where you are.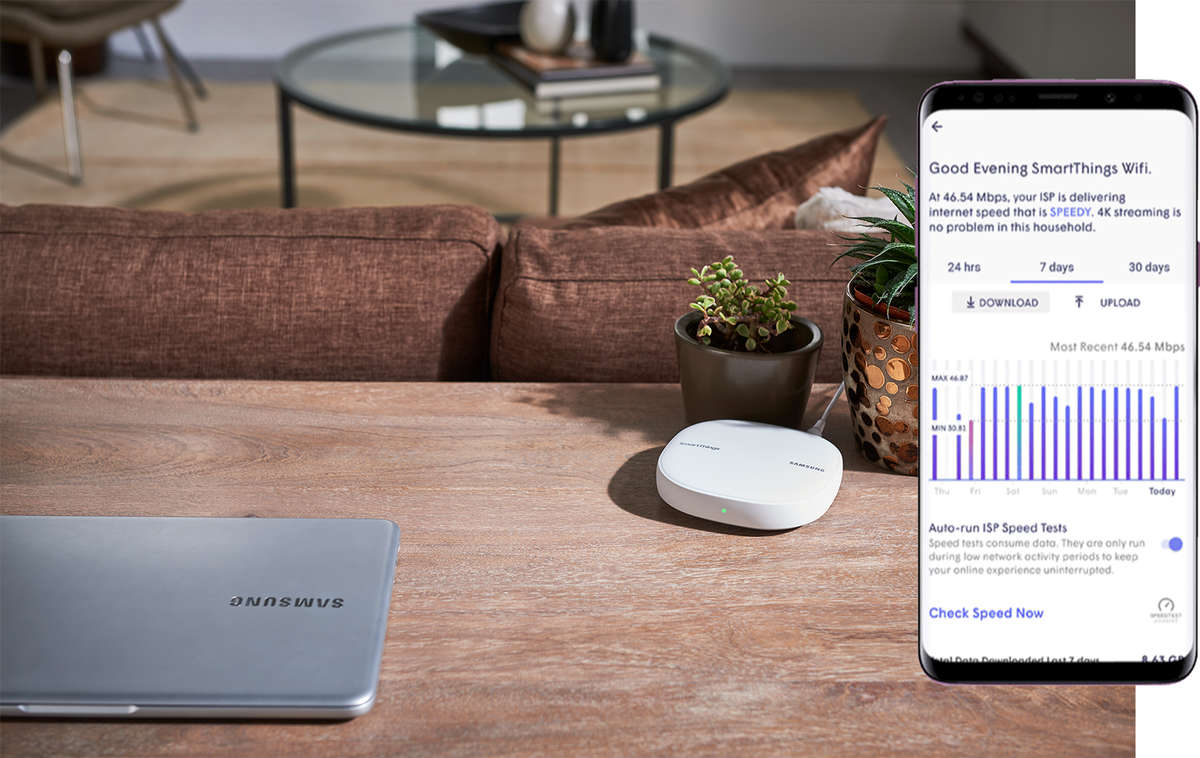 ---
We Also Recommend
---