Philips Hue LightStrip Plus 2M V2
The most flexible light source imaginable. Shape it, attach it to any solid surface and extend it up to 10 metres by adding 1-metre extensions. Connect it to the Philips Hue Bridge and control it with your smartphone or tablet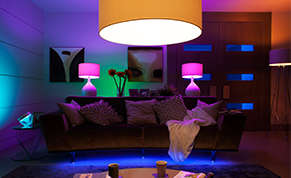 Play with light and choose from 16 million colours in the Hue app to match the light to your mood. Use a favourite photo and re-live that special moment with splashes of light. Save your favourite light settings and recall them whenever you want with the tap of a finger.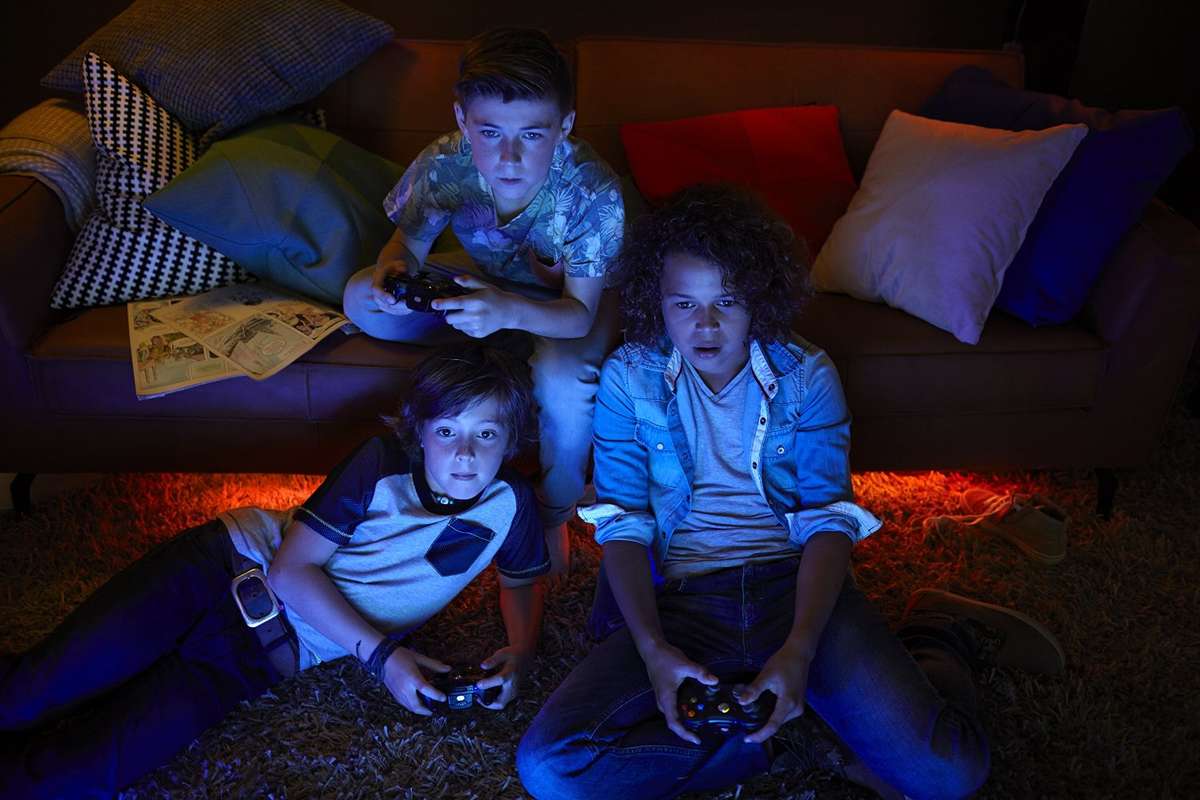 Sync Your Philips Hue Lights with Films and Music
Extend your TV viewing experience to the whole room or lift your gaming experience to the next level. Download a third-party app and discover the amazing things you can do with Philips Hue. Or sync light to your favourite music and enjoy every beat to the fullest. Turn any room into a dance floor and see how light reacts to your music. Download one of the third-party apps and get the party started with Philips Hue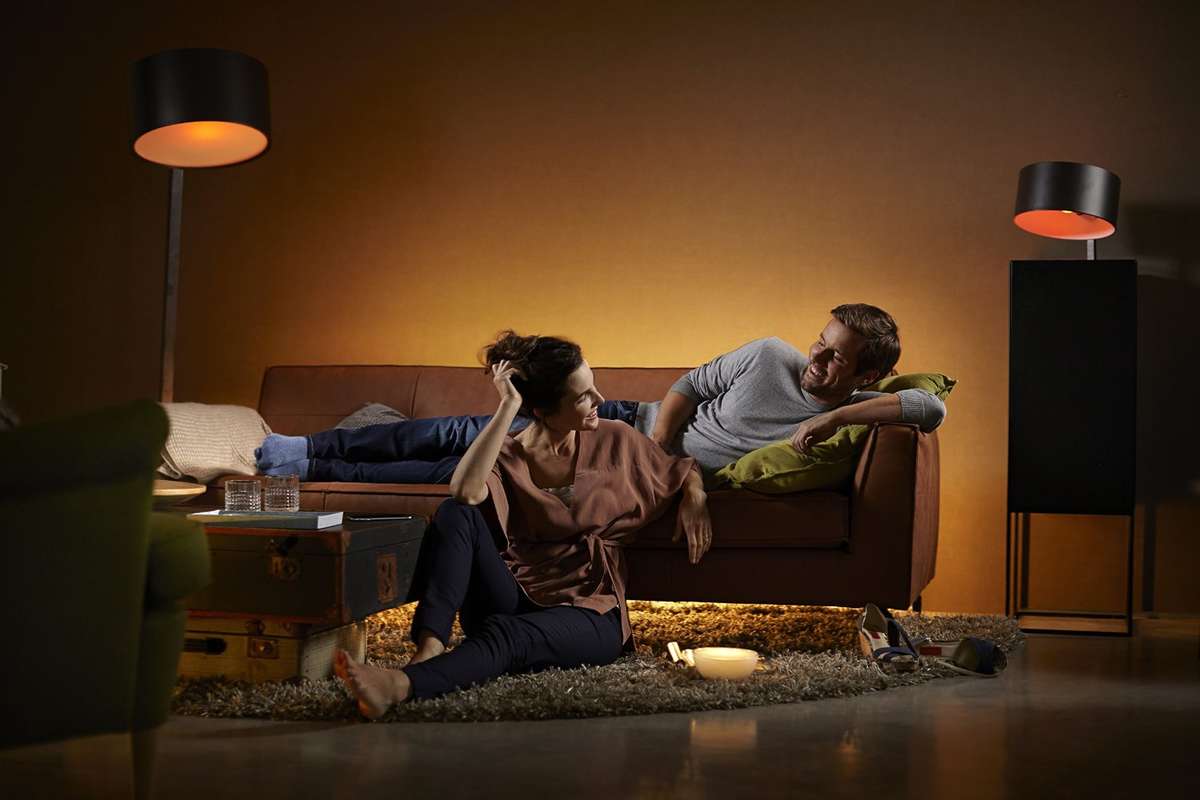 Set the right ambience for any moment with a range of beautiful, natural white light. Use the app to set any shade of white light, from cool energizing daylight to relaxing warm white light. So set the mood. Change the ambience. Feel different. Feel better.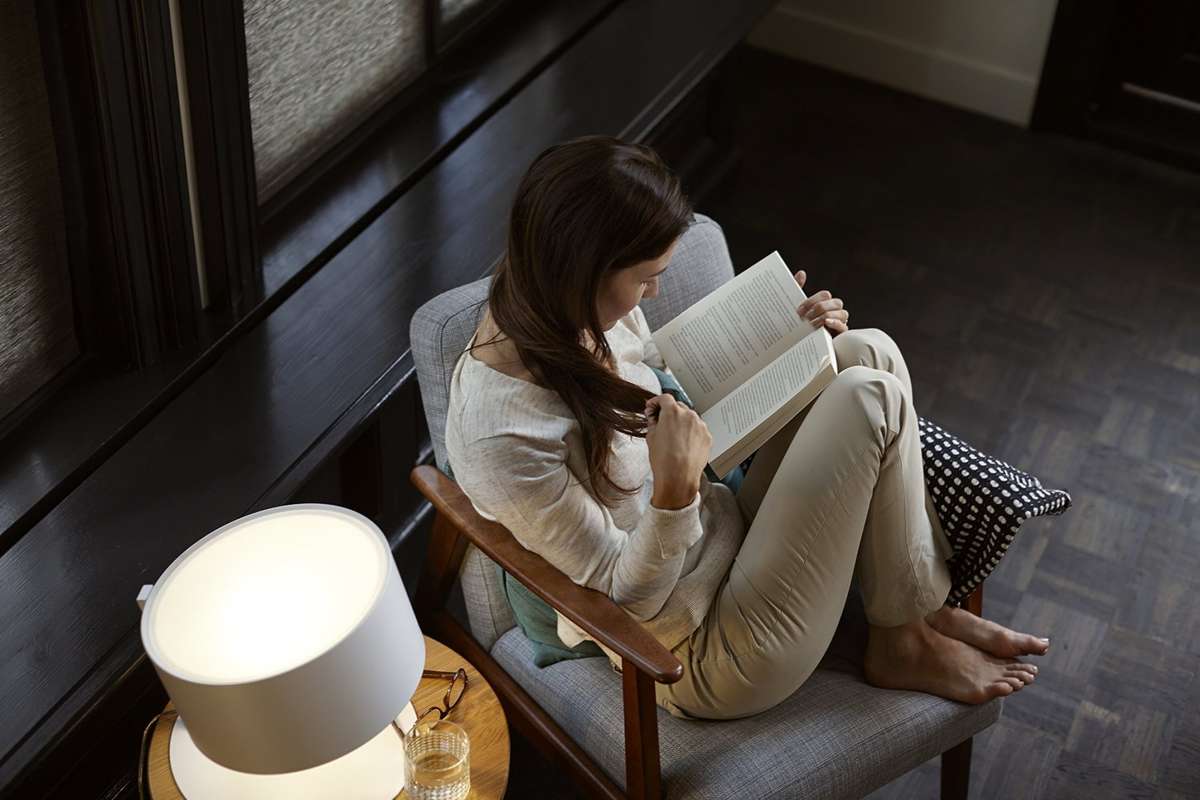 Energise, Concentrate, Read and Relax with Light
Light influences our mood, behaviour, alertness and routines. Through the app, you can set the light that is optimal for your moment. Philips Hue helps you to energize, concentrate, read and relax. Customize your daily routines into moments you can enjoy. Set the mood. Change the ambiance. Feel different. Feel better.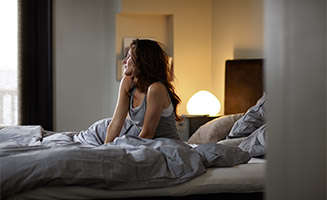 Ease your sleeping routine and wake up gently for a fresh start each day. Philips Hue will help get you out of bed in a nice way. The gradually increasing light intensity gives you the feeling that you are waking up naturally with sunlight — rather than the rude awakening of an alarm ringing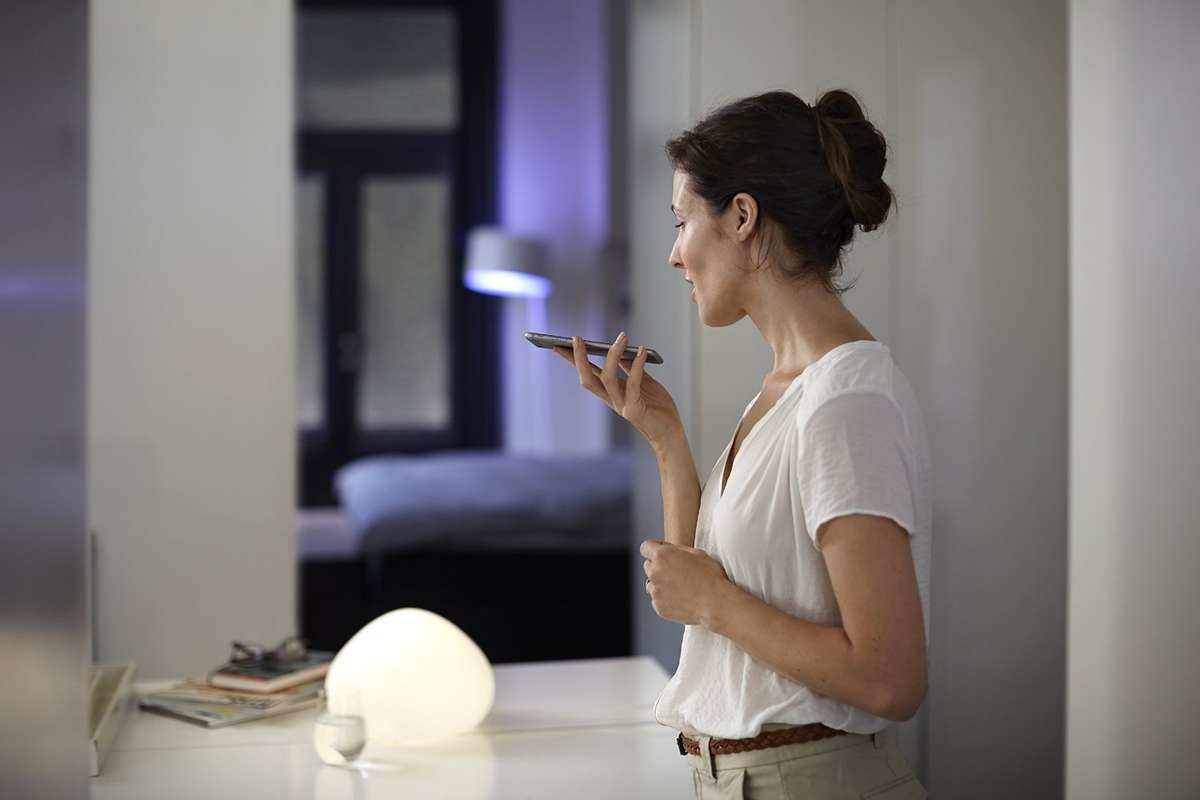 Discover the Apple HomeKit Features for Philips Hue
The Philips Hue white and colour ambience starter kit is compatible with Apple HomeKit technology. Ask Siri to turn on or dim your lights or recall presents without touching a single button. Via third-party apps you can even link your lights to other Apple HomeKit enabled devices.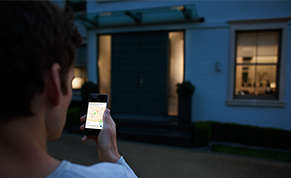 Set Light Schedules for Easy Home Automation
Philips Hue can make it seem like you're at home when you're not, using the schedule function in the Philips Hue app. Set the lights to come on at a pre-set time, so the lights are on when you arrive home. You can even set rooms to light up at different times. And of course, you can let the lights turn off gradually in the night, so you never have to worry whether you've left any lights on.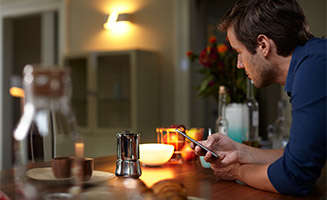 Connect your Philips Hue lights with the bridge and start discovering the endless possibilities. Control your lights from your smartphone or tablet via the Philips Hue app, or add switches to your system to activate your lights. Set timers, notifications, alarms, and more for the full Philips Hue experience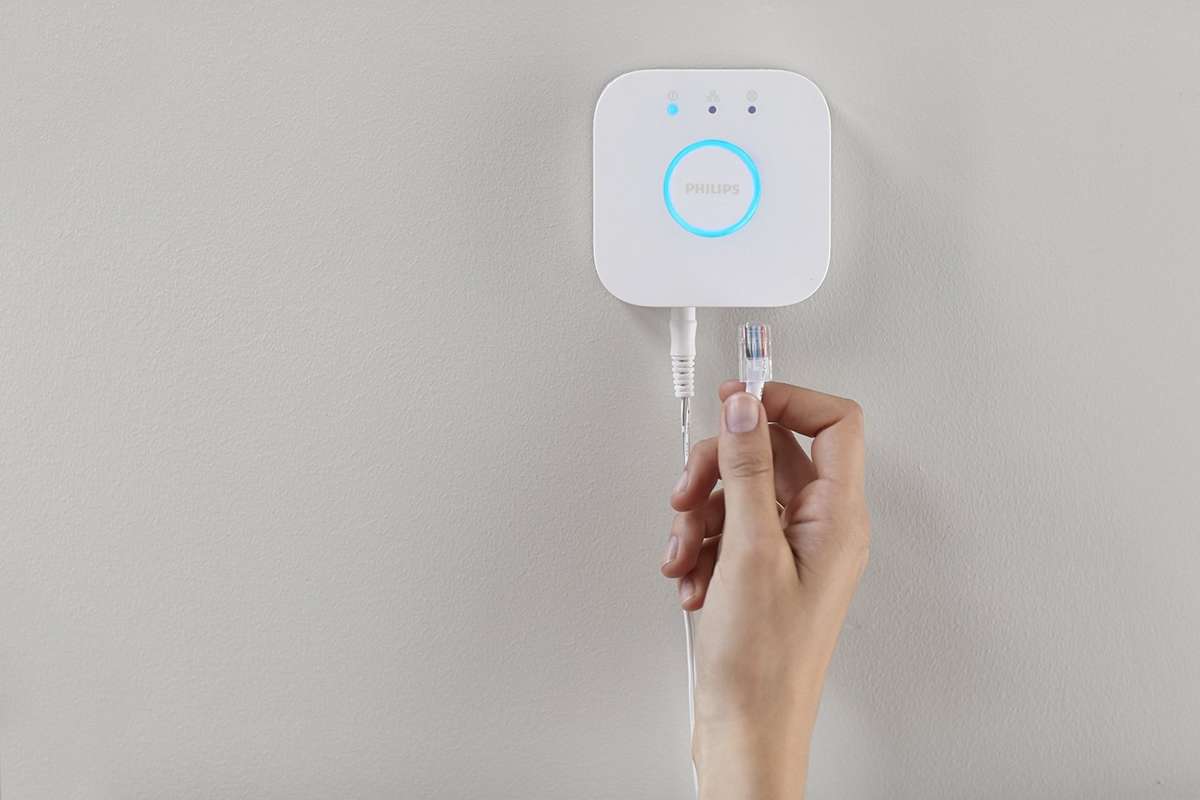 Connect up to 50 Hue Bulbs and Lamps
You can connect up to 50 lights and 10 accessories to the Philips Hue bridge (included). Simply begin with any of the available starter kits and start adding Philips Hue products. You can then control your lights at the swipe of a finger with the intuitive Philips Hue app for iOS and Android smart devices. Philips Hue is based on ZigBee, a low power, safe and reliable technology for controlling your lights. New features and improvements are continuously added to the system. Updates to both software and firmware are done wirelessly and seamlessly directly to your Philips Hue product.
Meet the Hue App. The Amazing Way to Control Every Philips Hue Product in your Home. All in the Palm of your Hand.
With hue, you'll see light in a whole new way. It lets you set the ideal lighting for every occasion. It's clever, intuitive and connected. It's a whole new experience.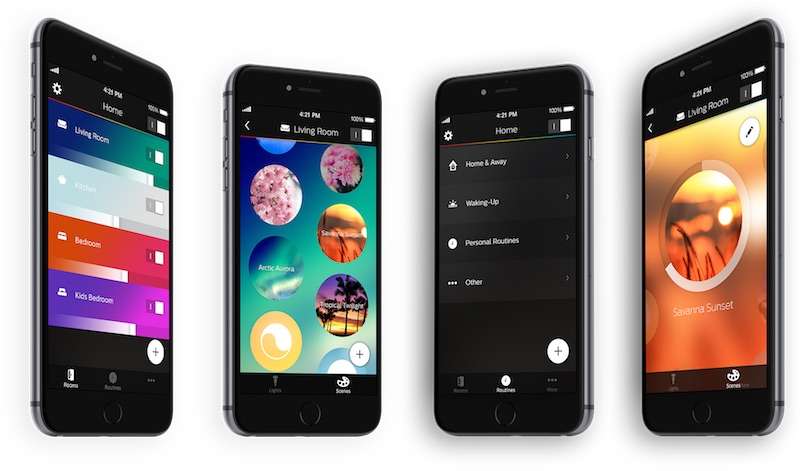 Two metres of flexible LightStrips, which can be cut to size (every 33 cm.)
Up to 1600 lumen output and million colours to choose from.
Adheres to any solid surface with adhesive backing (included).
Long LED life of 20,000 hours (up to 18 years).
Height: 5 mm - Width: 14.5 mm - Length: 200 cm
Power Source: AC plug pack (included).
---
We Also Recommend
---