PHILIO Z-Wave Plus Smoke Detector
If a fire develops in your home,
you can immediately know about it no matter where you are by installing the
PHILIO Z-Wave Smoke Sensor. Compatible with any Vera controller, the Smoke
Sensor provides both a loud audio alarm and a Z-Wave network alert when smoke
is detected. The battery-powered sensor easily mounts to the ceiling with its
integrated yet removable bracket.

FEATURES: Sends system alerts through the Z-Wave network. Can trigger other
networked Z-Wave devices. Z-Wave Plus certified for wide compatibility. Easy
to install with integrated ceiling bracket. Higher output power enhances
communication range (+5dBm output power as compared to -2.5dBm 300 series). Low
power consumption. Automatic low battery reports. Over-the-air firmware
upgrades.


The PHILIO Smoke Sensor is a
battery operated Z-Wave Plus ionisation smoke detector. Smoke detection is
signaled through siren and LED diode. Additionally, the smoke sensor signal can
be sent via Z-Wave gateway to authorised user's smartphones or tablets. The
PHILIO Smoke Sensor is designed to be placed on a ceiling. LED indicator
signals fire, operating mode and used to see if device is within the Z-Wave
network. The smoke sensor is designed to operate in confined spaces, under
normal conditions (lacking smoke, dust, condensed water vapour). Beeping
signal warns when the battery needs replacing.

The device has the Z-Wave 500 series chip on-board. It is a Z-Wave plus
product, it supports the security, OTA... Those newest features of the Z-Wave technology.
Please note that this smoke sensor can
be used only as an auxiliary detector. To fulfil Australian regulation you have
to have installed in your dwelling other fully certified in Australia smoke
sensors, as a primary smoke detectors. Our Z-Wave smoke sensor can be used only
as an additional detector linked to your home automation system.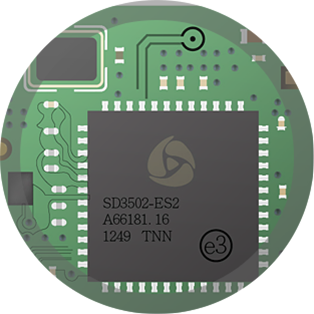 Compatible with certified Z-Wave controllers in Australian version
(921.42MHz) including: Vera Edge
UI7 and Fibaro HC2 / Lite.


Easy installation - simply install it in
location prone to fire.
Powered with one CR123A battery (included).
Alarm is signalled by loud 85db sound and LED diode.
Support the security, OTA.
Manual test functionality.
NWI automated inclusion
functionality.
RF protocol
Z-Wave (binary sensor)
Battery Type
One battery CR123A
Operation Range
up to 30m indoor
Radio frequency
921.42 MHz (AU/NZ Z-Wave)
Operation temperature
-10oC ~ 40oC
Application
Indoor use only
Weight
90g
Housing
ABS
Size (Diameter)
65 x 28 mm
Product Manual
---
We Also Recommend
---