Netatmo Tags - Welcome Camera Sensors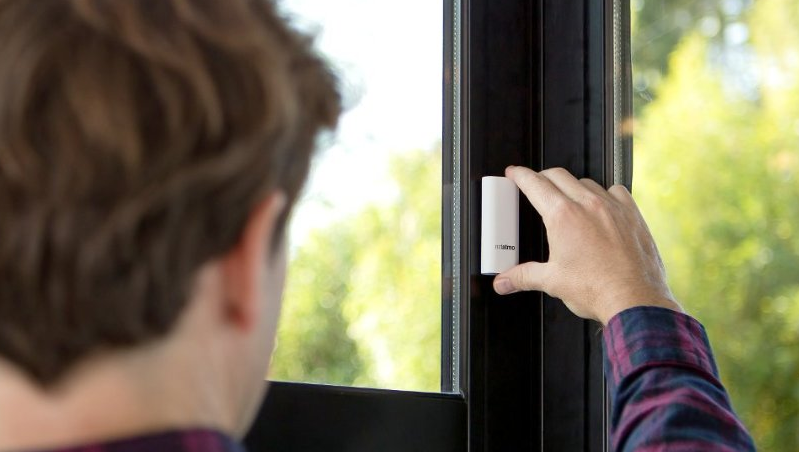 Place Netatmo tags on your windows, doors or mailbox to be notified when they're opened. Netatmo Tags detect vibrations and are able to send you a notification even before an intrusion occurs. The warning will pop up on your smartphone, alerting you to possible intruders or unauthorized entry.

Compatible with the Netatmo Welcome camera, the Netatmo Tags have a range of up to 80 metres. Connect up to 12 Tags to the Welcome Camera to ensure that your home is safe and sound.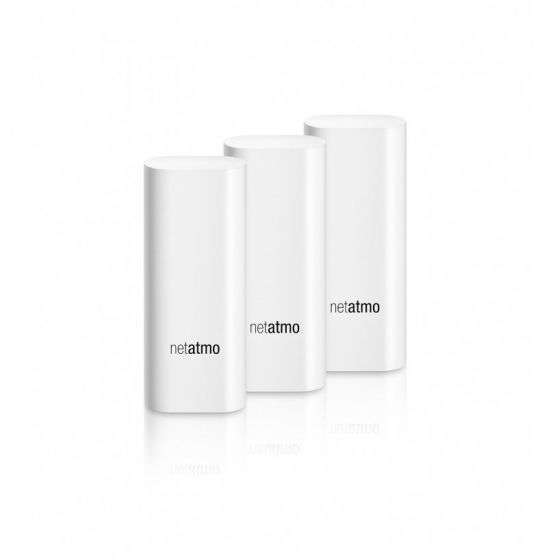 Thanks to the Tags' integrated open/closed state sensor, you can choose to be alerted if you have accidentally left a window or the garage door open.

Place the Tags where you need them:
The waterproof Tags can be installed indoor and outdoor.

Thanks to their extra-long reach, Netatmo Tags can be placed up to 80m away from the camera. The Tags' batteries have a 1 year lifespan.
SIZE
76x15.8x30.4 mm / 2.99x0.62x1.2 inches
MECHANICS & DESIGN
Single piece of high quality plastic.
Indoor and outdoor: resistant to UV, rain and wind.
Suits all door and window mechanisms.
SENSORS
Motion/vibration-sensor
Open/closed-sensor
WIRELESS SPECIFICATIONS
Radio connection between Tags and Netatmo Presence: long range (80m/260ft)
POWER AND BATTERIES
Tags powered by 2 AAA batteries (up to 1 year autonomy).
FREE APP
Use Netatmo app and webapp.
REQUIREMENTS
Tags only work with the Netatmo Welcome camera, sold separately.
PACK CONTENT
3 Netatmo Tags
3 strong adhesives strips
3x2 AAA batteries
---
We Also Recommend
---