Netatmo Healthy Home Coach Climate Monitor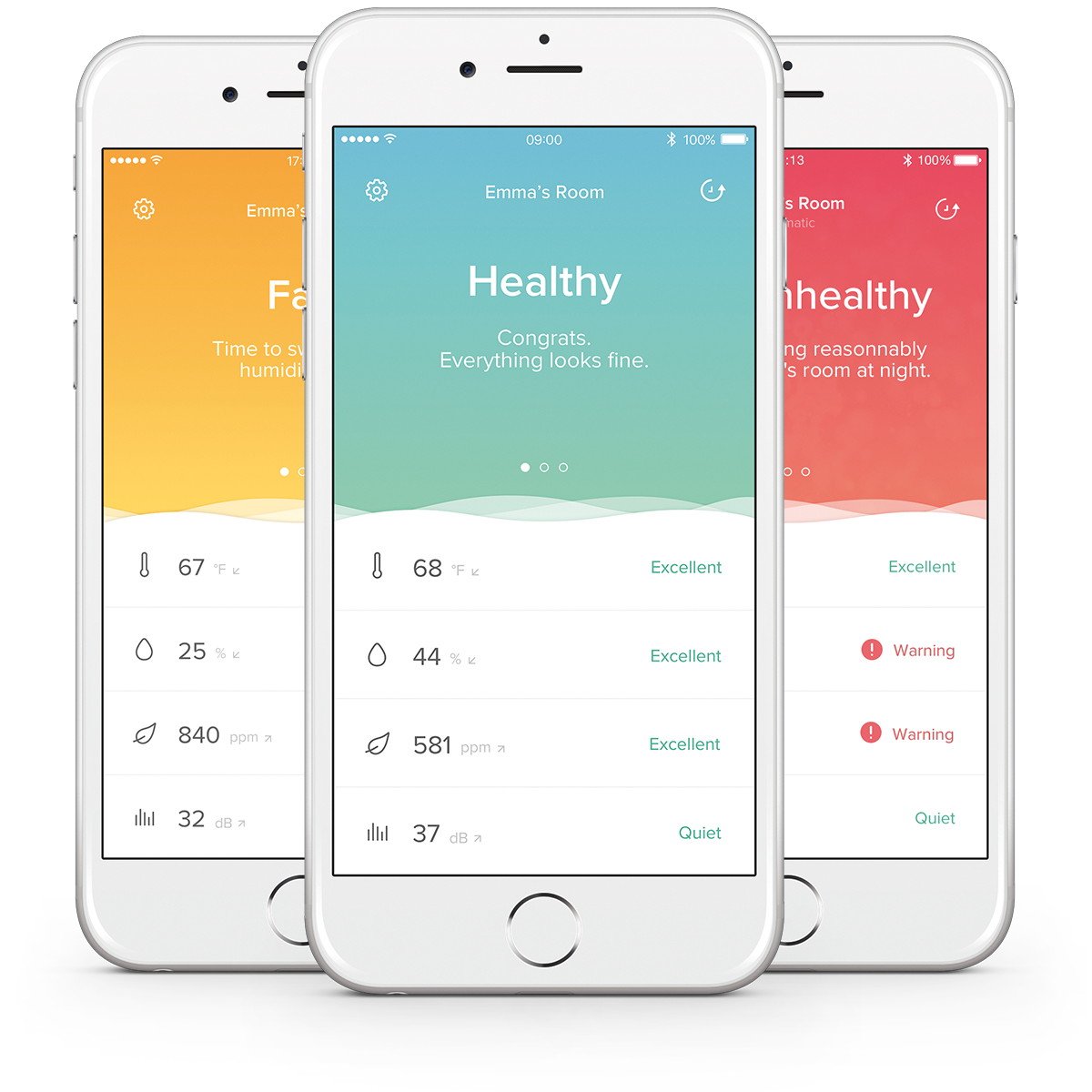 Know if your home is healthy or not with a single glance and discover how to create a healthier home environment with Netatmo Healthy Home Coach.

This smart indoor climate monitor is ideal for families, people with asthma or allergies, new parents and anyone who wants a healthier lifestyle.

Healthy Home Coach precisely measures your environment and provides advise as to the improvements that can be made to create a healthier home. Its 4 sensors accurately read and monitor air quality (CO2 meter), humidity, temperature and noise and send alerts to your device when a room becomes unhealthy, along with tips on how to improve the environment.

Healthy Home Coach (HHC) connects directly to an App which is accessible from multiple devices, enabling you to check all the measurements anytime, anywhere. It is easily expandable; simply connect several HHC devices that are placed in rooms around the house in one App.
Healthy Home Coach provides immediate insight into the health of your home at a touch of a fingertip to create a healthier environment, from your baby to your asthmatic child, to yourself.

The Healthy Home Coach is certified by The Noise Abatement Society as a device that can improve the home environment and was chosen as a preferred technology solution for new parents by "The Bump's Baby Tech Awards".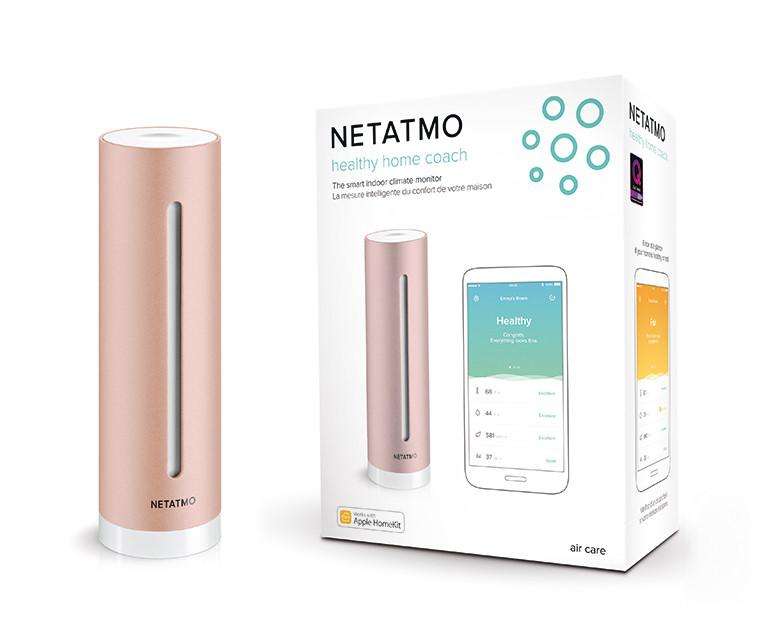 Monitors indoor climate and provides remedial advice to improve your home environment

4 precise sensors monitor Humidity, Air Quality, Temperature and Noise

Sleek and elegant design that blends easily with any décor

Remote access and real time notifications
Light indicator for direct reading

Connect several Healthy Home Coach devices to monitor all your rooms in one App

Easy Wi-Fi set up; no subscription, no fees
Made for iPhone iOS, Android (4.0 or later) and compatible with Apple HomeKit (ask Siri)
Pack Content
One indoor Module
Power adapter
SIZE
1.77 x 1.77 x 6.1 in
CAPTORS AND MEASURES
Temperature
Ranges from: 0°C to 50°C / 32°F to 112°F
Accuracy: ± 0.3°C / ± 0.54°F
Humidity
Ranges from: 0 to 100%
Accuracy: ± 3%
CO2 meter
Ranges from: 0 to 5000 ppm
Accuracy: ± 50 ppm or ± 5%
Sonometer
Ranges from: 35 dB to 120 dB
FREE APP
No subscription fee.
Available on the App Store and on Google Play.
Requirements
Wi-Fi router and internet access.
Public hotspots not supported.
Wireless
Wi-Fi 802.11 b/g/n compatible (2.4GHz).
Supported security: Open/WEP/WPA/WPA2-personal (TKIP and AES).
Other functions
Light indicator for direct reading.
Accessible from multiple devices.
---
We Also Recommend
---