Aeotec Z-Wave Plus Nano Dimmer With Power Metering

Make All Your Lights Smart Lights, Simply
Nano Dimmer dramatically improves the lighting in your home. This 3rd generation of invisible lighting controllers outperforms all that has come before it. Dimming is smoother. Compatibility is broader. Lighting is faster and more responsive. Automation and intelligence have never been more powerful. And it comes in such a small size, that you'll be amazed at just how much functionality we were able to craft inside.

Perfect lighting is a part of every truly smart home. Lighting that is responsive. That is always the right brightness. That is always on when you need it, and off when you don't. But perfect lighting has never been easy.

Instead, perfect lighting has been too complicated to achieve. In the past, to automate your lights with Z-Wave you've had to worry about the type of wiring you have, whether your lighting is trailing or leading edge, and whether you're using TRIACs or thyristors. Far too complicated. Get any of those wrong and your connected lighting would quickly become a connected headache.
No more. Nano Dimmer offers smart, connected lighting without any of the fuss.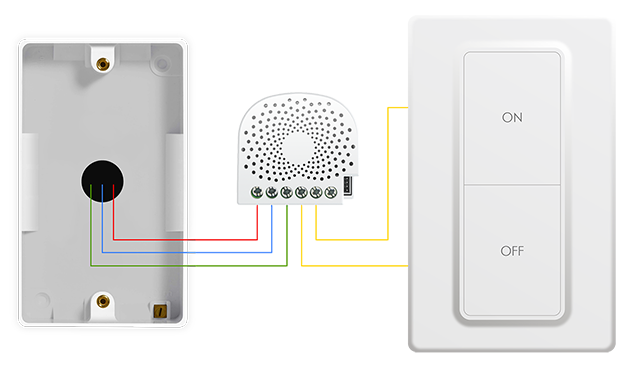 Nano Dimmer lets you add new and existing lights to your Z-Wave system. It makes your lights smarter. It makes them responsive. It gives you the ability to control them, schedule, dim them and brighten them.

All that control and intelligence comes from simply wiring Nano Dimmer behind an existing wall switch.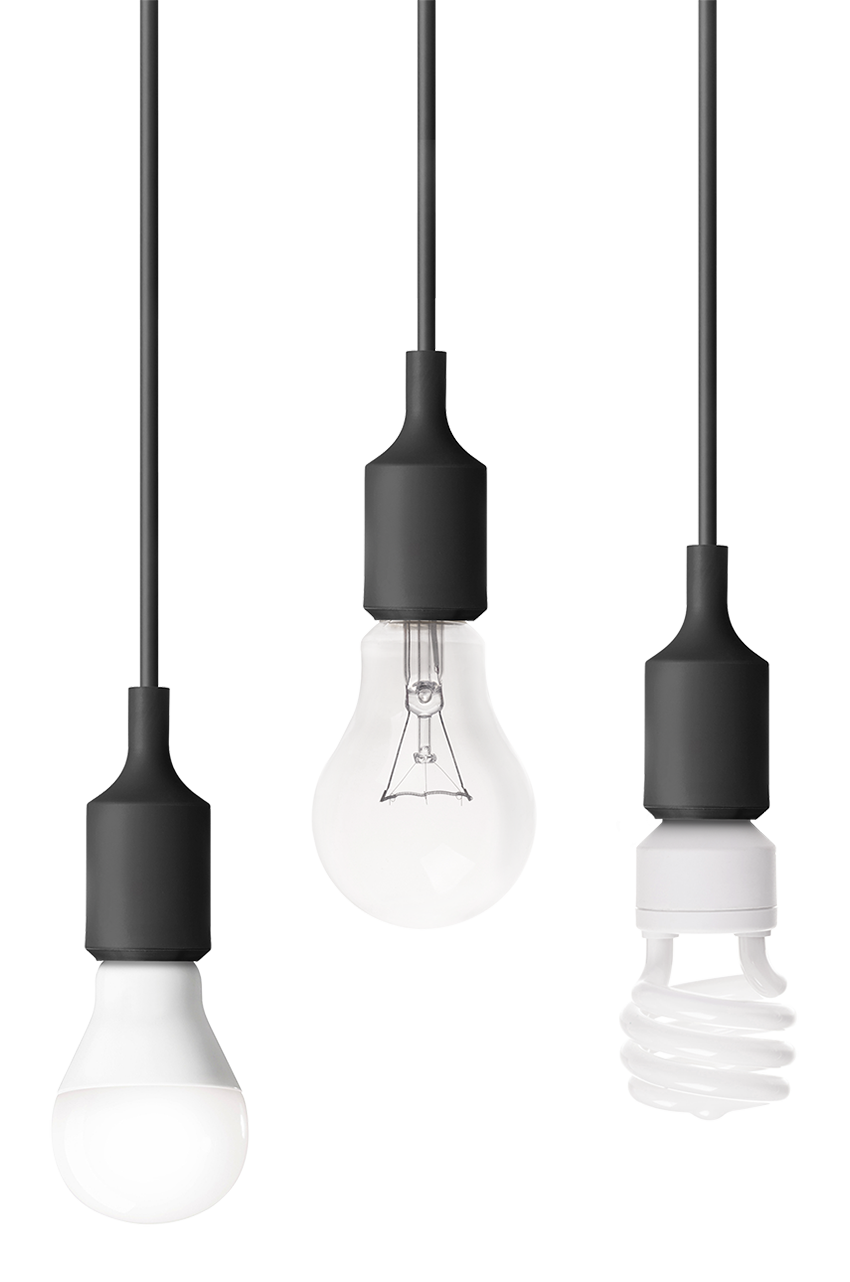 The Best Wiring
Compatibility Yet
Light bulb compatibility used to be complex. Now it's never been easier.

Powered by both its dedicated Lighting Engine and a dedicated 32-bit CPU, Nano Dimmer calculates lighting at unparalleled speeds. It calculates perfectly smooth dimming, and it calculates perfect bulb compatibility, self-adjusting its settings whenever a new bulb is attached.

That means that you won't ever have a problem finding lights that works with Nano Dimmer's list of compatible bulbs.
LED
Dimmable LED
CFL
Fluorescent
Incandescent
Halogen

And that's a list that'll keep on growing. Lighting Engine can be upgraded, meaning that new compatibility calculations are only ever a firmware upgrade away.
Works With Your Existing Light Switch, or Any Light Switch.
Nano Dimmer has been designed to enhance your home, not to completely change it.

No matter the type of wall switches that your home has, modern or old, Nano Dimmer can be installed behind them. It works with everything from flick switches to touch ones, and from antique switches to modern ones.
Dimming the lights in a room is beautiful. But it's also technical. It takes what is known as phase control; the reduction of the amount of voltage a light bulb consumes along its trailing edge or leading edge.

You don't need to know any of that, because Nano Dimmer makes smart lighting simple. It simplifies the wiring, and it simplifies the dimming. Nano Dimmer is compatible with both leading edge and trailing edge.

And because smooth dimming if the definition of beautiful lighting, Nano Dimmer does it perfectly.

Whatever amount of light you need, Nano Dimmer delivers. It can dim your lights from between 0% and 100%. And it can dim them at perfect speed with Nano Dimmer offering an adjustable ramp rate allowing the brightness of your lights to adjust over moments or minutes.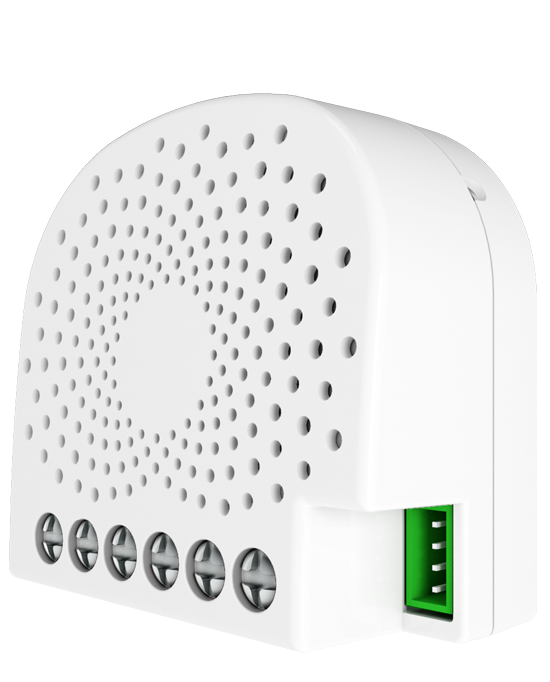 The first Z-Wave in-wall dimmer? That was from Aeotec. Now they're replacing it with their all new Nano range.

To make an in-wall lighting controller this perfect means working from the ground up. But despite now being 60% smaller than our original technology, every single millimetre of Nano Dimmer benefits from our 10 year's experience in making in-wall dimmers. That decade's worth of expertise makes Nano Dimmer compact without compromise.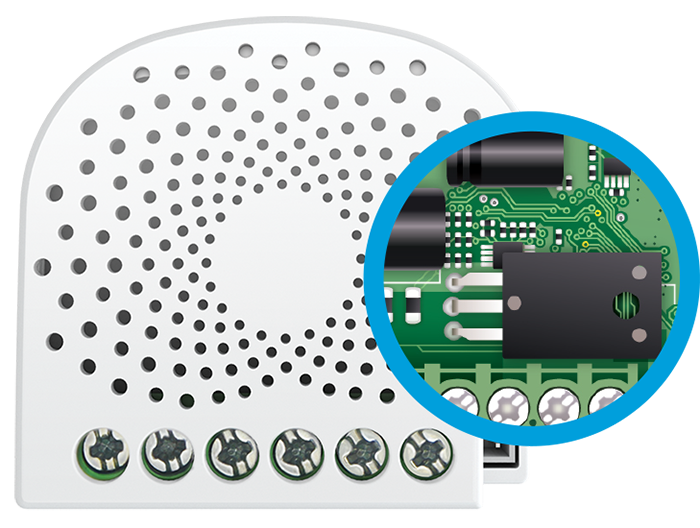 Your lighting may be perfect, but that doesn't mean the electricity powering it is. Things happen. Surges happen and are common, and Nano Dimmer protects against them. With a in-built surge and overload protector, Nano Dimmer not only keeps your lighting connected it keeps them protected.
---
We Also Recommend
---