ZME Z-Wave Plus RaZberry Card V2
or make 4 interest-free payments of $24.75 AUD fortnightly with
More info
---
---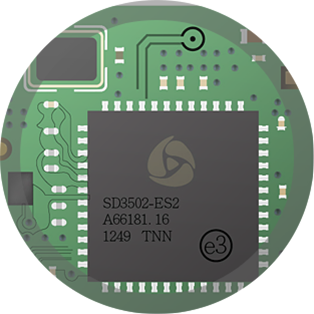 The Z-Wave.me Z-Wave RaZberry Card 2 is a tiny daughter card designed for the Raspberry PI which allows it to function as a Z-Wave gateway.
Plugs into the Raspberry PI GPIO interface
Z-Wave Plus certified
Includes Z-Way AJAX-based demo user interface for easy access to Z-Wave functions
Includes all firmware drivers and Z-Wave stack
Optimized antenna provides greater range than previous model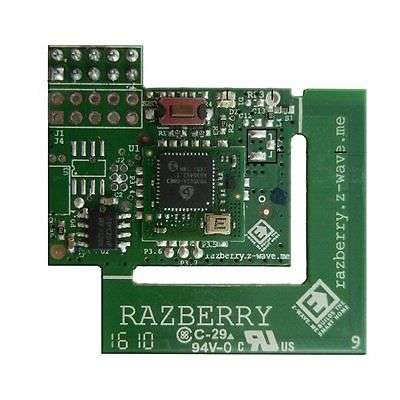 The Z-Wave.me Z-Wave RaZberry Card 2 adds all the components needed to turn a Raspberry PI board into a fully operational and inexpensive Z-Wave gateway. Designed to sit on top of the GPIO connector (not blocking the USB boards), it is powered by the Raspberry PI board with 3.3V and communicates using TTL signals (RX/TX).

It hosts a Sigma Designs ZM5202 Z-Wave transceiver module, an external 32 K SPI flash for network data and a PCBA antenna. (Beside the PCBA antenna there is also an option to solder a whip antenna and a IPEX connector.)

Additionally two LEDs are used to indicate the status of the Z-Wave controller chip.

The Z-Wave.me Z-Wave RaZberry Card 2 also contains Z-Wave low level firmware that runs on the transceiver and Z-Way, the first certified Z-Wave communication stack which handles all Z-Wave network communication, a Java script automation engine and a built in web server. You can read more about the Z-Wave.me Z-Wave RaZberry Card 2's firmware on the ZME Website.

This device is intended for programmers who want to write their own user interface and applications however an Installer UI and Ajax web demo are available for download to get you started. You can find them on the ZME website. A basic but functional mobile app is also available for Android and Apple devices.

This product is compatible with the following devices:
Raspberry PI 1 B
Raspberry PI 1 B+
Raspberry PI 2
Raspberry PI 3
Note: On the Raspberry Pi 3 you cannot use Bluetooth together with the Razberry Z-Wave module since both require a real hardware UART, but the Raspberry Pi 3 only has one UART.
RF Protocol | Z-Wave Plus
RF Frequency | 921.42Mhz AU/NZ approved RF for Z-wave
Z-Wave device type | Z-Wave API
Power | 18 mA @ 3.3 V
Operation Range | Up to 40m indoors (with no obstacles)
Application | Indoor use only
Operation temperature | 0 ~ 55 °C
Storage temperature | 10 ~ 80 °C
Weight | 30g
Dimensions | 45mm x 45mm x 15mmÂ
Housing | N/A
Compliance | EU standards EN 55022, EN 6100
Product Manual
---
We Also Recommend
---