Aeotec Z-Wave Plus Door Window Sensor 6
Is a door opened or closed? Is a window? Have they been opened when they shouldn't be?

Designed to blend into any home and any décor, Door / Window Sensor 6 has been engineered to make your home smarter. Intelligence is what makes the connected home a smart one. With Door / Window Sensor 6 your Z-Wave system will have intelligence about the key doors and windows in your home. It'll know when they're open. It'll know when they're shut. And it'll know when they've been opened and they shouldn't be.

Door / Window Sensor 6 will provide intelligence to 2 of the core tasks that any home intelligence system should be responsible for: its security and its control of your home.
With Z-Wave your home is smarter. With Door / Window Sensor 6 your Z-Wave security system is also smarter. Monitoring your entrances 24/7, this tiny sensor can detect when a door or window has been opened. If your connected-alarm is armed, Door / Window Sensor 6 can trip it, control lights and sirens, and send notifications about a potential emergency direct to your mobile phone.
Intelligence for more than just security, Door / Window Sensor 6 can be used to manage your home in real-time. Able to control any other Z-Wave device, when something in your home is opened or closed you'll be able to control everything from welcome lights to thermostats, and to keep logs and send notifications.

Traditional security sensors have always been bulky. They've been stuck onto doors and windows, and they've stuck out over 1 inch. There's no nice way to say it: they've been ugly. Door / Window Sensor 6 changes all that.

More than 50% thinner than its competition, Door / Window Sensor 6 marries form with function. It offers the same, necessary functionality that you need from a security device but it packages it all within a beautifully designed device that is only 9mm deep and 72mm along the edge. It's what we consider to be subtle security.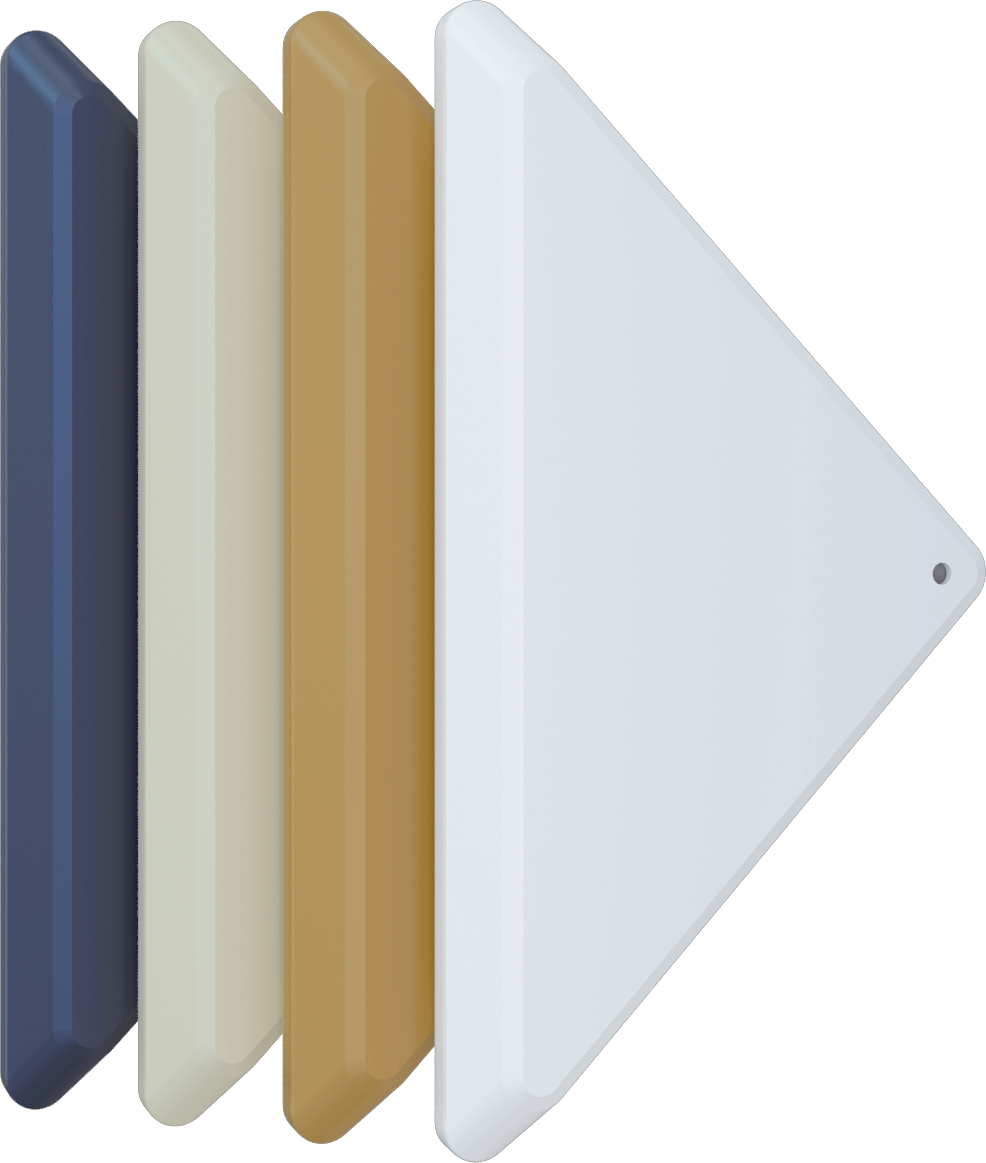 Any Door, Any Window, Any Decor
Designing a device that was small enough to not be noticed wasn't enough for us. We wanted Door / Window Sensor 6 to be nearly invisible.

Crafted from ABS plastic, Door / Window Sensor 6 has been designed to be painted. So whether your door is white or wood, or whether your windows dark aluminium or something more traditional, Door / Window Sensor 6 can be painted to blend in. Finally, there's a security sensor designed to complement your décor.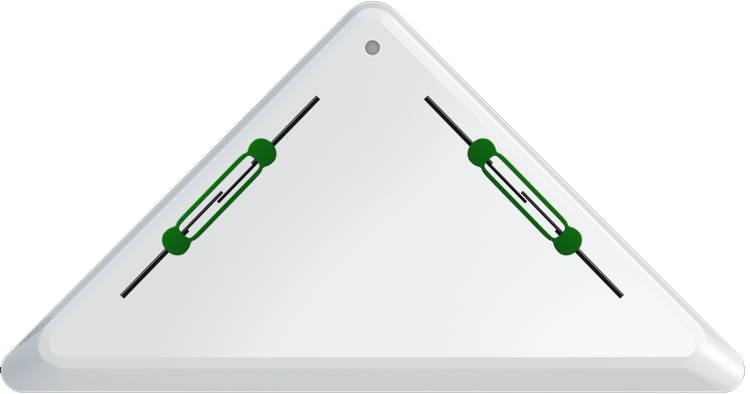 Despite being so slim, Door / Window Sensor 6 doesn't compromise on accuracy or quality.

Whenever a door or window is opened, you want to know and this tiny sensor will detect it faultlessly. Door / Window Sensor 6 is built with 2 powerful magnetic reed switches placed along its edge. They'll communicate with a provided slim-line magnet that measures is only 2mm wide and can be placed up to 2.2cm away.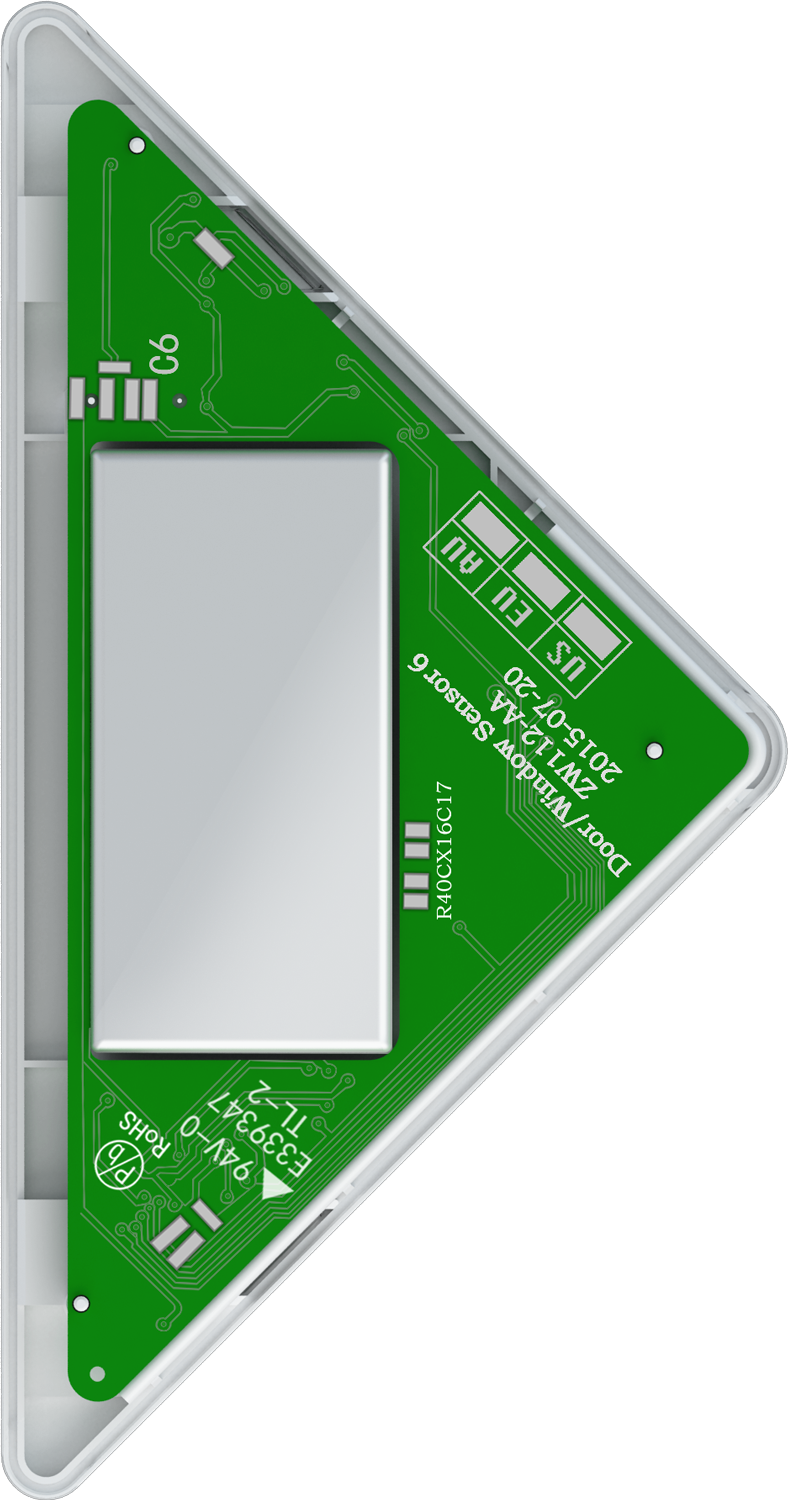 You want intelligence from a sensor but not to have to change its batteries every few months. Built from technology originally designed for leading smart phones, Door / Window Sensor 6's lasts over 1 year on windows and 10 months on frequently used doors. When it needs it, simply remove the sensor from its mounting plate and recharge it over a few hours via USB.

Door / Window Sensor 6's perfect mix of slim design and strong battery performance is possible because it's powered by 500mAH batteries and Aeon Labs' Gen5 Z-Wave technology. That means a strong battery performance is coupled with wireless technology that uses 67% less power to communicate.
Z-Wave Plus
Power supply: Rechargeable Lithium battery, 3.7 V, 500mAh.
Battery charger input: Micro USB port, DC 5V±0.5V, max 1A.
Operating temperature: 0°C to 40°C
Relative humidity: 8% to 80%.
Water proofing: IP20 (Indoor use only)
Operating distance: Up to 150 metres outdoors
Dimensions (D x H) mm: 72 x 72 x 9
Colour: White, paintable
Model Number: ZW112
Product Manual
---
We Also Recommend
---