Aeotec Z-Wave Plus MultiSensor 6
Make Your Home Really Intelligent
One tiny device packed full of intelligence.
A smart home is only truly smart when it's intelligent. A smart home has to offer more than a schedule; it has to react to what's occurring in a home in real-time. MultiSensor 6 is the foundation of a modern smart home; within its perfectly small exterior lies all the technology for real-time intelligence.
6 Sensors
6 Times The Smarts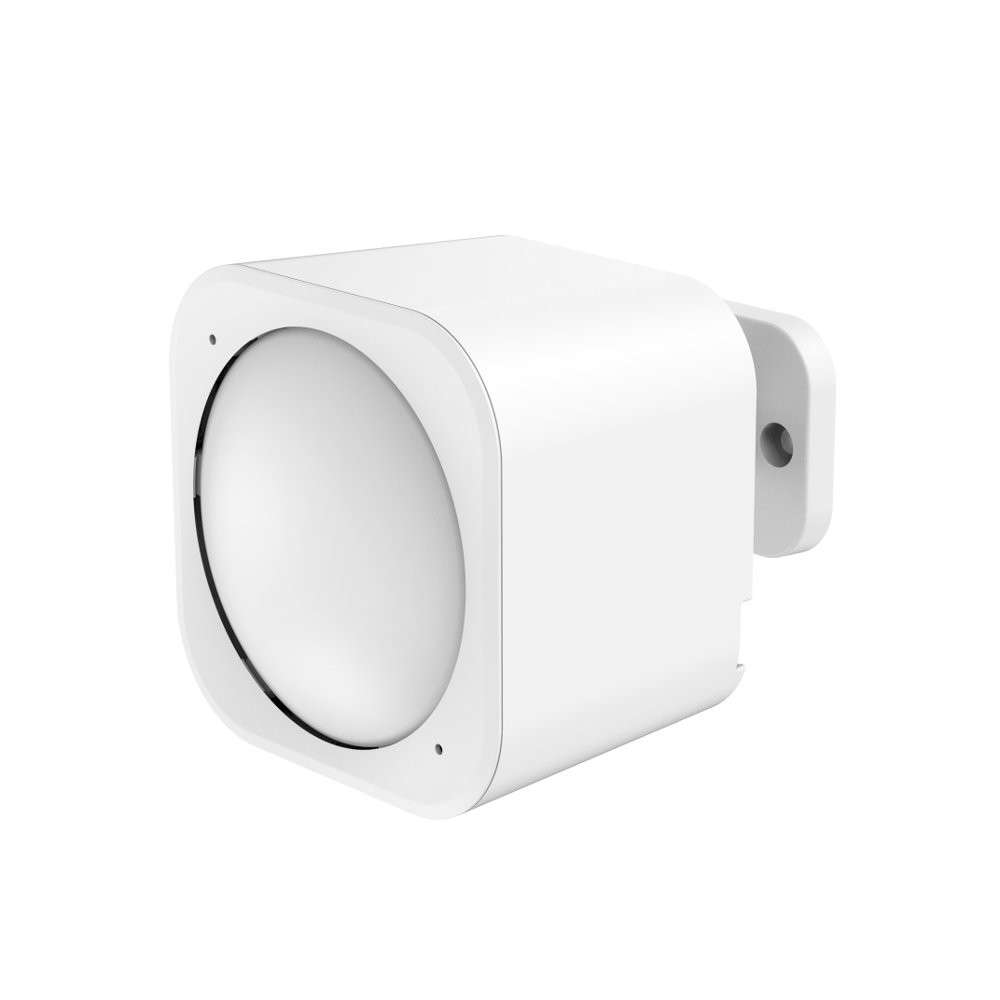 Motion for security. Motion for presence. Motion for management. MultiSensor 6's motion sensor is perfect for more than just an intelligent security system.

With a 5 metre range and a 120° field of view, MultiSensor 6 captures motion data that can be used for everything from security to heating management to energy saving. Knowing if a room is occupied or a hall is being used is a powerful piece of data – MultiSensor 6 makes your home automation system more powerful and more intelligent.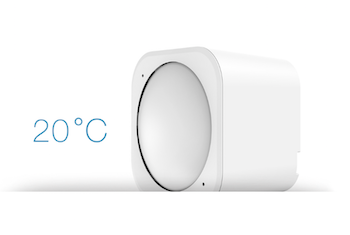 From motorised curtains and windows to fans and thermostats, there are a lot of ways that you can use Z-Wave to keep the temperature of a room absolutely perfect. MultiSensor 6 provides the intelligence to do just that. Within each sensor is an incremental temperature sensor capable of accurately measuring between -10~50°C and reporting temperature changes back to a smart home gateway.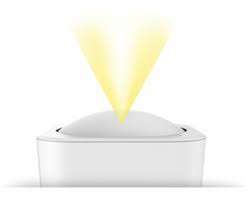 Automated lighting is only as smart as the system that powers it. With MultiSensor 6's real-time, digital light sensor measuring the level of light in a room, your home control system will be able to intelligently maintain its ambiance. From opening and closing curtains, to setting lights to be the perfect level be it day or night, MultiSensor 6 is the smarts behind smart lighting.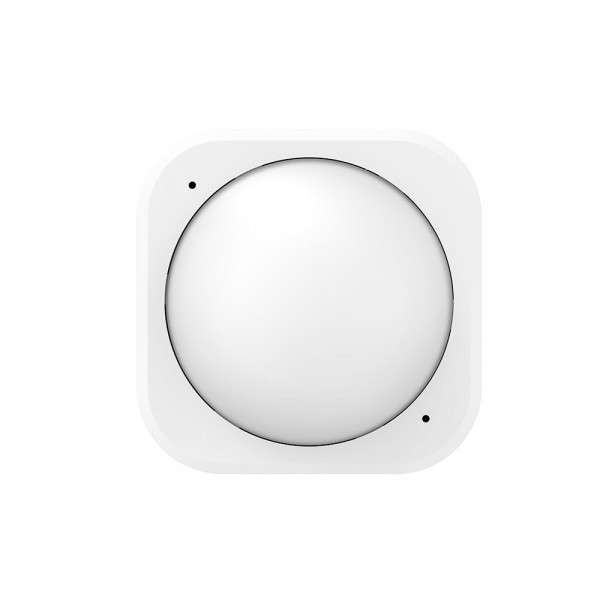 Spaces such as bathrooms and kitchens can be too humid, while some environments are often not humid enough. MultiSensor 6 offers incremental monitoring of a humidity ranging from 0% to 100%, allowing for the intelligent automation of fans, motorised windows, dehumidifiers and humidifiers. MultiSensor 6 monitors your home on such an infinitesimal level so that your home management system can make your environment truly perfect.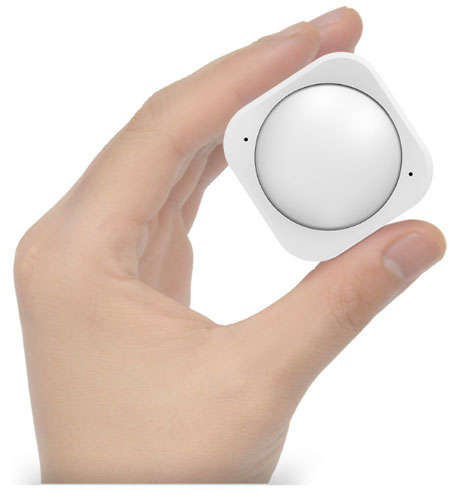 It measures the environment it's in, and it also measures itself. MultiSensor 6 contains a seismic sensor capable of detecting and reporting event-based vibrations. Those slight changes can be used to protect MultiSensor 6 – it'll know if an intruder is tampering with it or if the sensor has accidentally moved from its place of installation. They'll also be able to record subtle seismic activity within your home.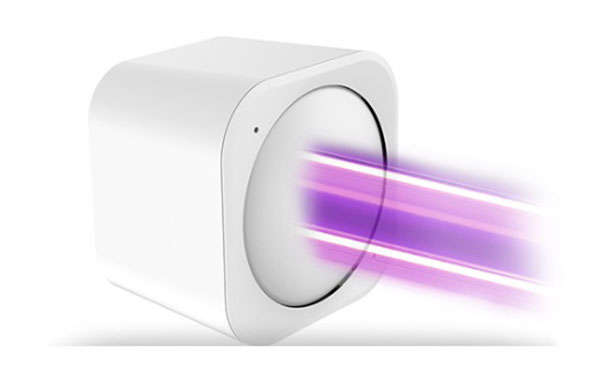 Perfectly managing an environment means understanding it perfectly. MultiSensor 6 accurately measures ultraviolet light; the kind of light that causes everything from furniture bleaching to eye damage. Measured inline with the World Health Organisation's UV Index, MultiSensor 6 measures a room's UV level so that an environment can be managed through curtains, shades and lighting, and so that health and property recommendations can be made.
Not Just Small,
Perfectly Small
Creating an object designed to secure and manage your home takes precision. It also takes subtlety. MultiSensor 6 is perfectly small. Its beautifully tapered, 42 mm body allows it to be used anywhere within the home, but its design and styling hasn't been crafted simply to be attractive. A squared based allows MultiSensor 6 to offer a battery life of over 2 years, the best of any Z-Wave motion sensor. Rounded edges distance MultiSensor 6 from the ocular, security camera styling of the round MultiSensor we pioneered and that feels invasive in this age of privacy.
MultiSensor 6 has been designed to be more than beautiful; it's been designed so that its presence in a room is never obvious. Subtle is smart.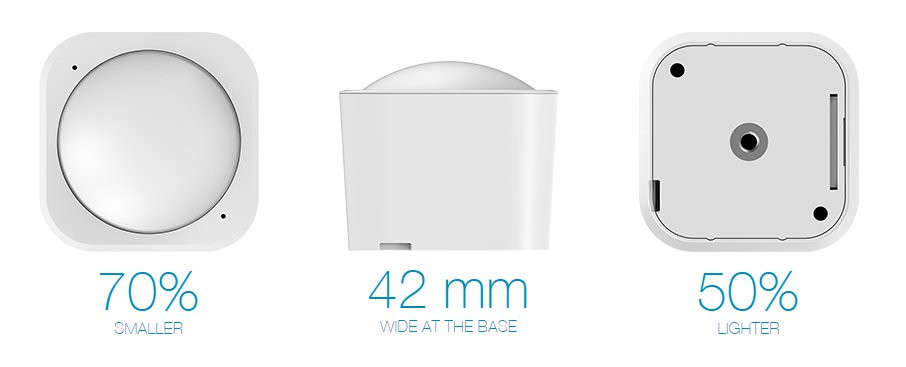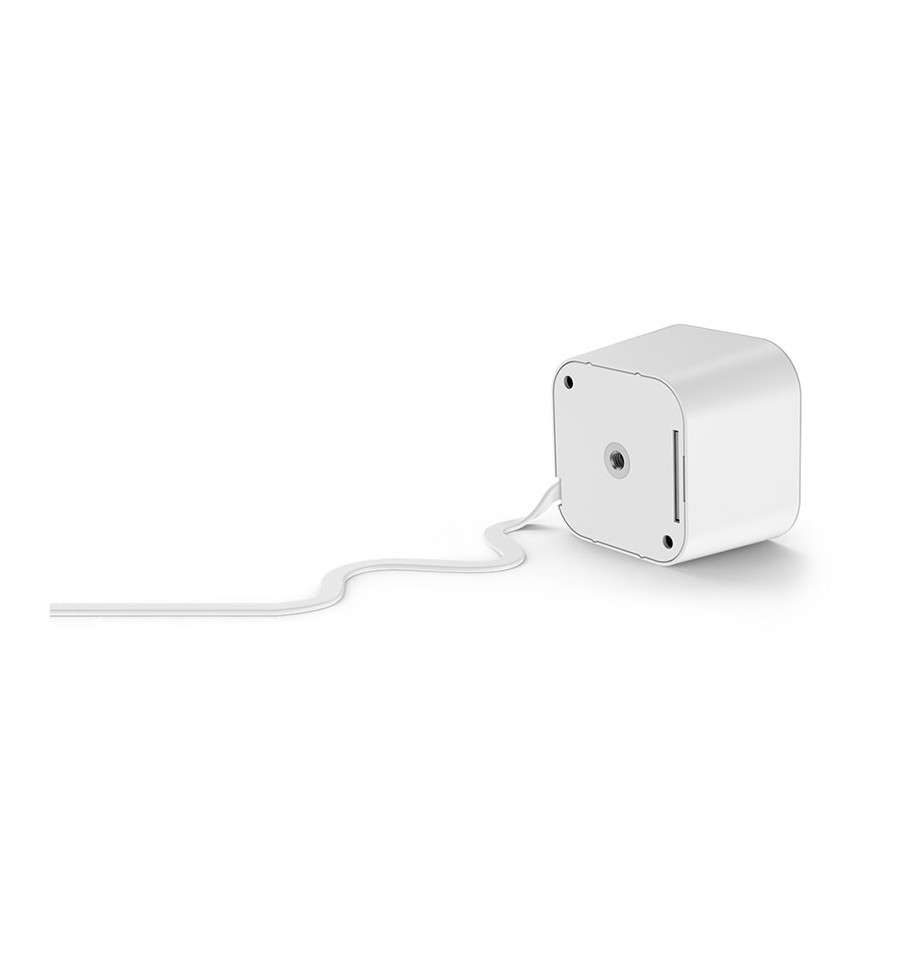 Perfect battery life isn't perfect for every installation. For all those times, MultiSensor 6 can be run on mains power. Simply connect it to your home's electricity using the provided USB cable and MultiSensor 6 will be able to run in an advanced mode, providing temperature, humidity and light readings in real-time.
Sensor technology gets more impressive every day. Your smartphone benefits from it, and now your home can too.

MultiSensor 6 has been precision engineered based on a very simple premise: for a smart home to truly be smart it has to be intelligent. Really intelligent. Around that idea we've built a sensor that offers your home 6 key points of intelligence that Z-Wave smart home systems can use to make truly smart decisions.

And then we made MultiSensor 6 even better
Motion Sensor : 16 feet, and 120° field of view
Humidity Sensor : 20% to 95%, accuracy:+/- 5% at 77°F
Temperature Sensor : 14°F (-10°C) ~ 140°F (60°C), accuracy: +/- 32.9°F (0.5°C)
Light Sensor : 0 lux to 1000 lux
Vibration Sensor : act as tamper switch, ON or OFF
Operation Temperature (Top): -4°F (-20°C) ~ 104°F (40°C)
Store Temperature: -40°F (-40°C) ~ 176°F (80°C)
Working Humidity: 8% ~ 80%
Operational site: Indoor and outdoor
Power: DC 5V 50mA or 2 x CR123A battery
Model Number: ZW100
Product Manual
---
We Also Recommend
---