Aeotec Z-Wave Plus Garage Door Controller
The garage door is one of the most overlooked yet frequently used entrances to your home. Aeotec's Garage Door Controller brings the intelligence of the connected-home and Z-Wave to it. Easily connected to your door's existing motor, Garage Door Controller enhances it with a suite of security and safety sensors.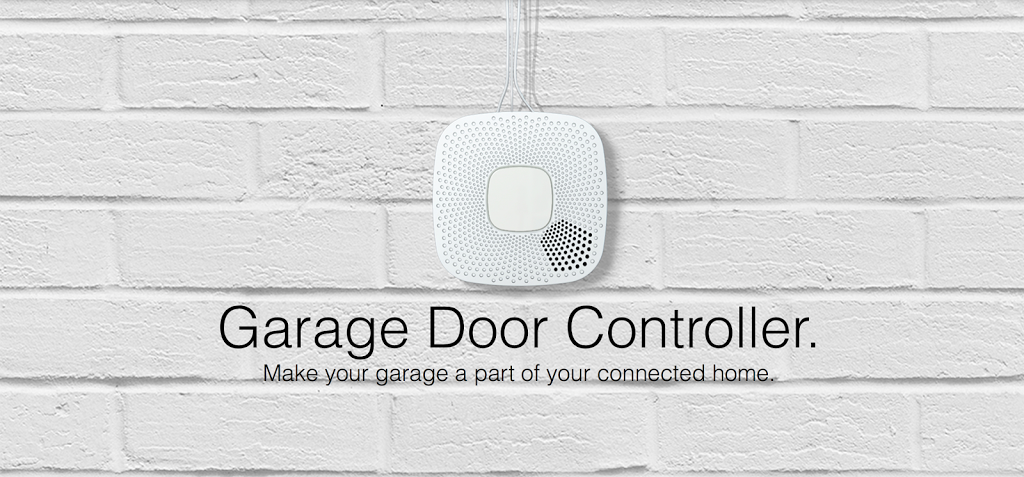 Monitor and control your garage door via a smart phone and an Internet connected Z-Wave hub from anywhere in the world
Garage Door Controller comes with everything you need: the controller, a tilt sensor, and accessories
Tilt sensor lets you receive notifications when your garage door is opened and shouldn't be
Keep a time log of when the garage door has been opened or closed, and receive remote notification when that happens.
Garage Door Controller is powered by Z-Wave Plus, Aeotec's Gen5 technology and acts as a Z-Wave repeater.
Automatically set security cameras connected to your Z-Wave system to record when your door is opened or closed.
The smart motor controller is 1 of the 2 parts that makes Garage Door Controller so powerful. Built upon Z-Wave, it connects to your garage door's existing motor, and is brimming with control and safety features.
Control your garage door from a smart phone or any other Z-Wave controller
Control your garage door manually via the smart controller's central push button.
Controller includes a 105dB siren and LED lighting to warn of door closures.
Customise the controller's safety tones by uploading MP3s via USB.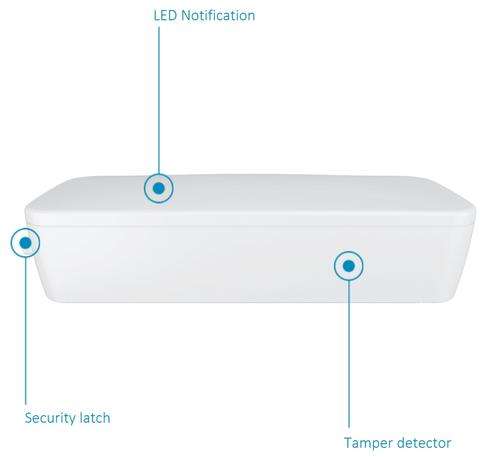 Garage Door Controller doesn't just allow you to control your garage door, it also allows you to check it. Whether used via the motor or manually, the smart sensor that comes with Garage Door Controller reads if the door is opened or closed, and can notify you when that happens and shouldn't.
Your garage door is an entry to your home and to your valuables. It needs to be secured. While some garage door motors are easily overridden or wirelessly hacked, Aeotec's Garage Door Controller has been hardened to prevent such security issues.

128 bit encryption.
Powered by Aeotec's Gen5 technology, Garage Door Controller uses encrypted wireless signals to communicate with a Z-Wave network. Gen5 uses the same level of encryption as banks; AES 128-bit.

Z-Wave network.
The wireless technology used defines how susceptible a device is to attack. Garage Door Controller uses Z-Wave Plus, and avoids WiFi and open communication frequencies commonly used by criminals
Garage Door Controller meets all the regulations of UL325, the safety standard that defines how professional garage door motors should operate. With its own safety features and warning systems built in, Garage Door Controller isn't just compliant with UL325's stringent requirements – it also never overrides the basic safety functions that your door already offers.


Visual warnings.

Garage Door Controller indicates when your garage door is about to open or close with visual warnings. Inbuilt within its push button are 8 different LEDs that'll flash for X seconds before your garage door or gate moves.

Audio warnings.

In the event that the visual warnings are missed or can't be seen, Garage Door Controller also offers a speaker system rated to 105dB. Preloaded with tones, and with the ability to upload your own MP3s, Garage Door Controller will also sound for X seconds before your garage door or gate moves
Security. Safety. Simplicity. The 3 foundations for Garage Door Controller.

Despite just how powerful it is, Garage Door Controller is easy to install. The main controller connects to your garage door's motor in minutes using the provided connection cables;
Product Manual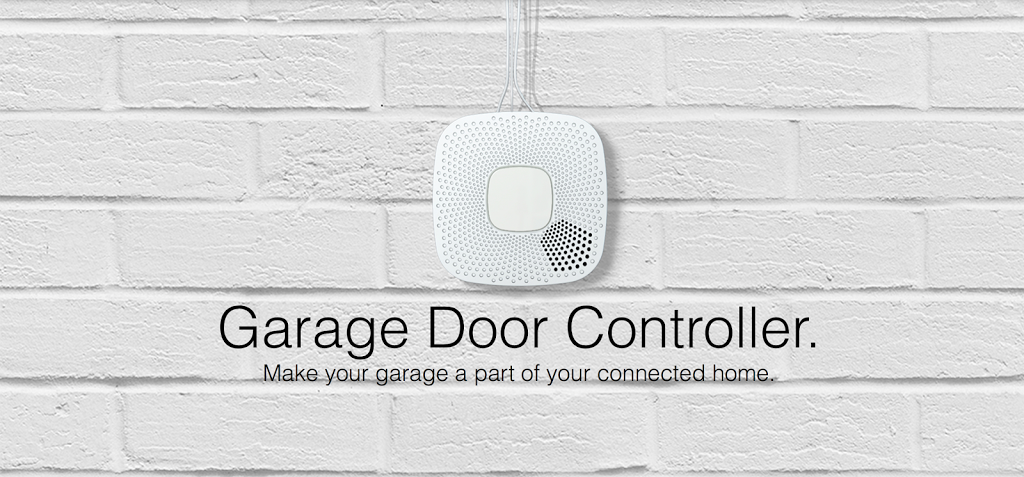 Model number: ZW062
Power supply: 5V DC Adapter for Garage Door Controller. CR2 Lithium battery 3V 800mA for Sensor
Max alarm power: 2W
Max standby power: 1W
Max volume: 105dB
Operating temperature: 0°C to 40°C
Supported audio format: MP3 or WAV
---
We Also Recommend
---