Add an automationbridge to your Vera Edge, Vera Plus or Fibaro Home Center 2 Z-Wave system and instantly integrate your Z-Wave Scenes and Devices with Apple HomeKit, Amazon Alexa and Google Home.
automationbridge helps bring different home automation and smart home systems together. Technologies that would not normally talk to each other natively, can now communicate harmoniously.


Inspired by open-source solutions, the system builds on these solid foundations and integrates them together creating a simplified, powerful and cohesive system.
Simply connect the automationbridge hardware (a small, low-powered device) to your home router or network switch via the included ethernet cable.
Once connected, you will be able to securely access the clean, easy to use interface via your local web browser. Setup and unification of your smart home devices is then as simple as "point and click" – no complicated coding – you will be up and running in minutes.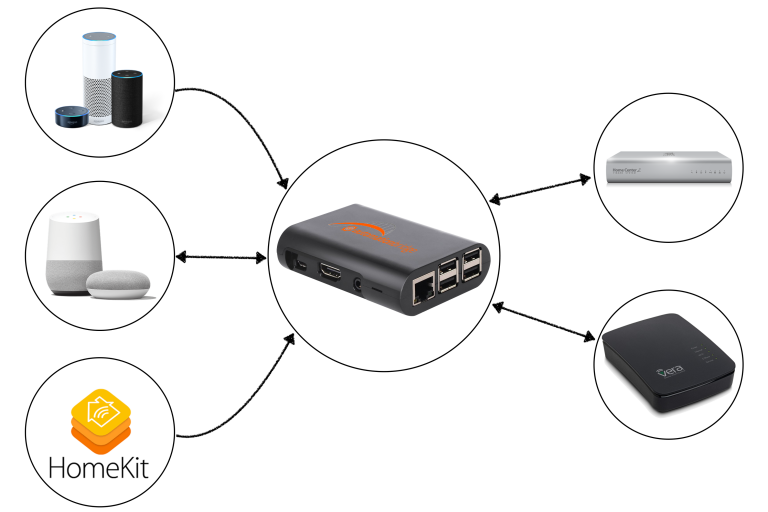 automationbridge is designed to work with the Fibaro Home Center, Fibaro Home Centre Lite & Vera Edge/Plus Z-Wave Gateway Controllers.


Once automationbridge is connected to your home network, you will be able to include your Z-Wave devices and scenes.


You will also be able to control your living spaces via Amazon Alexa, Siri or Google Home. Turn Z-Wave devices on or off, dim lights and run scenes, using only your voice.


automationbridge has been extensively tested with Amazon Echo, Google Home and iOS HomeKit.


The development of a native Google Home app for integration, and this is now available in the Google Home application.
---
We Also Recommend
---